Overview
One of the two main canyons in the Tokyo region with several main features. Run as a commercial course during summer months and is a popular Japanese River climbing as well.
Approach
Access if fairly easy as there is a road that takes you all the way to the start point and you can use a shuttle if 2 cars are available. Entering the road can be confusing as the access road has a gate across it. The road is mostly used for Tokyo Water and for the helipad rescue at the top of the mountain so if you do enter with a car, please only park in the designated areas and do not block the road.
Descent
There are 2 main entry points. The upper section covers the spectacular 45m Hyakuhiro Waterfall and a 10 meter slider but does involve a lot of river walking, log jam and bolder crossing in between to get to the 2nd entry point.
Exit
There are several exits along the canyon but we highly recommend that you descend the entire canyon. The main exit point of the canyon as show on the map is quite easy to fine as you'll see a concrete side road heading back to the main area.
Remarks
Map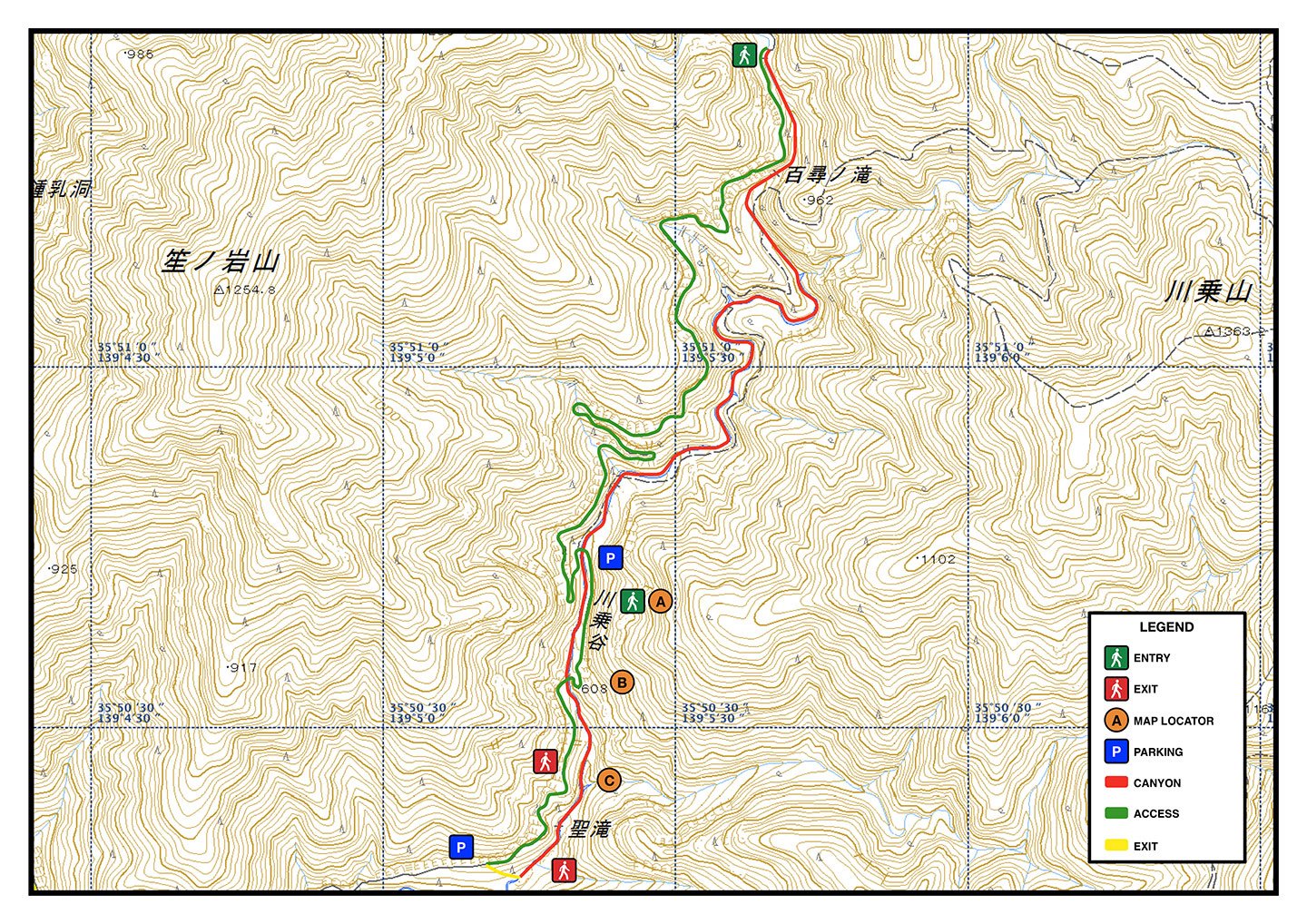 Topographic