Training is very important for canyoning and it is something that needs to be practiced over and over again to make sure you get it right. We spent three days with Lincoln Taylor from Big Wave Rafting in Minakami for an overview of the training for new guides. With more people coming into the sport, learning what to do in a potentially dangerous situation is essential, and education provides this.
The first day of training is focused on equipment, basic rope techniques and canyon information. Learning which carabiner is used for what, how shunts work and the difference between dynamic and static rope is required industry knowledge. There is also a segment on basic knots that everyone should know such as the overhand, figure of eight, double fishermen's loop, clove hitch etc. These knots are essential to learn. During the afternoon everyone is drilled in abseiling techniques on the river side. One day down, two more to go.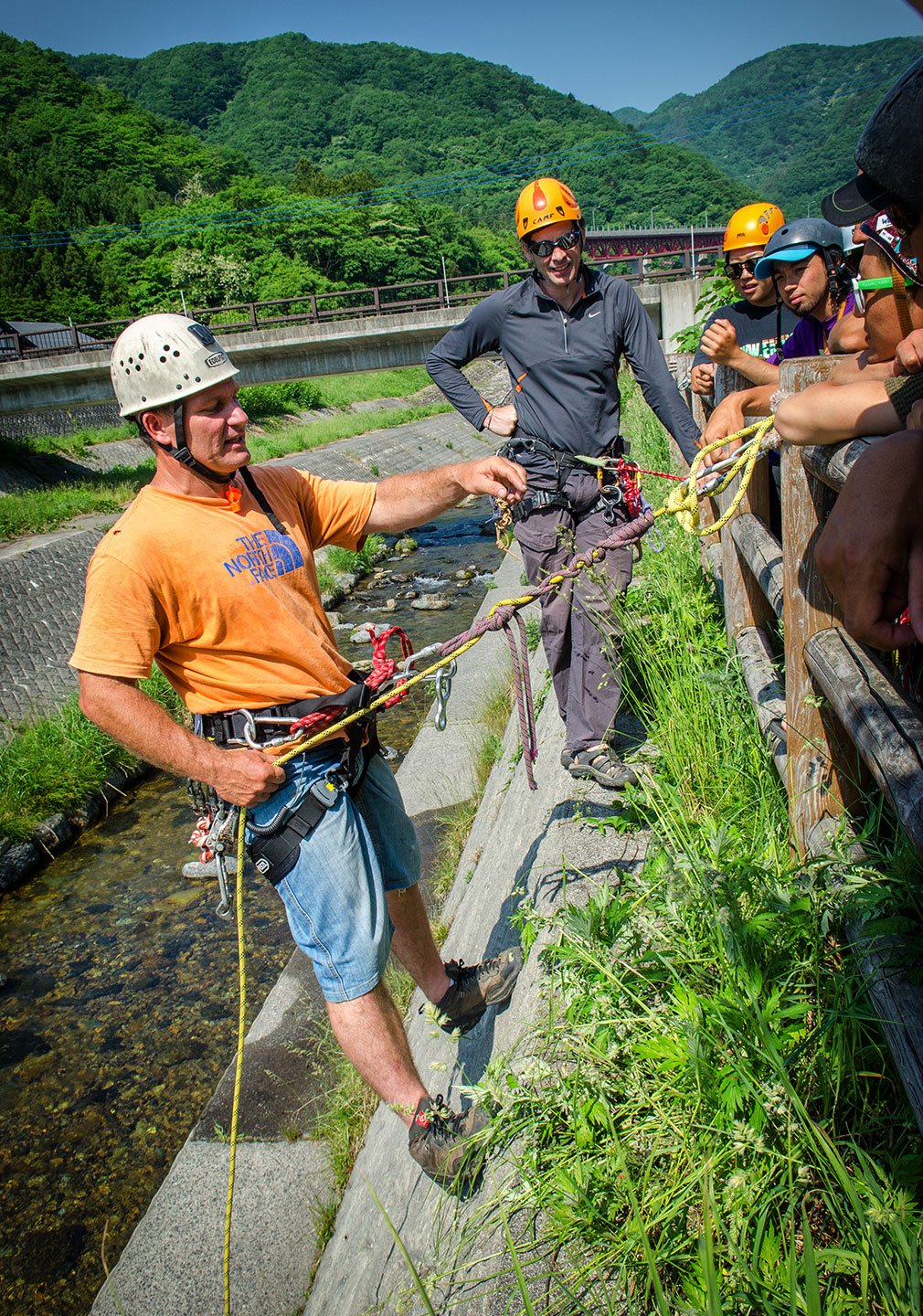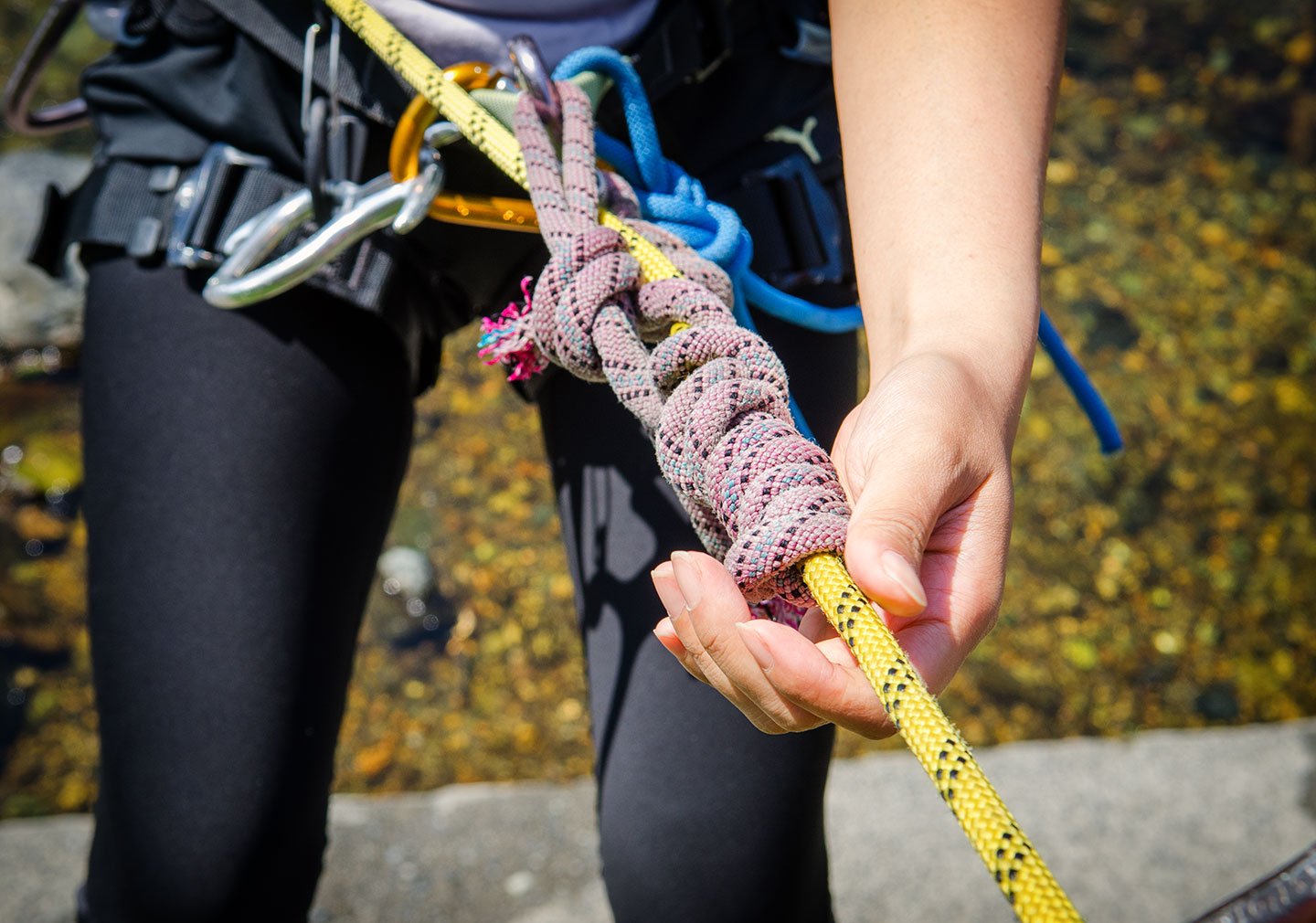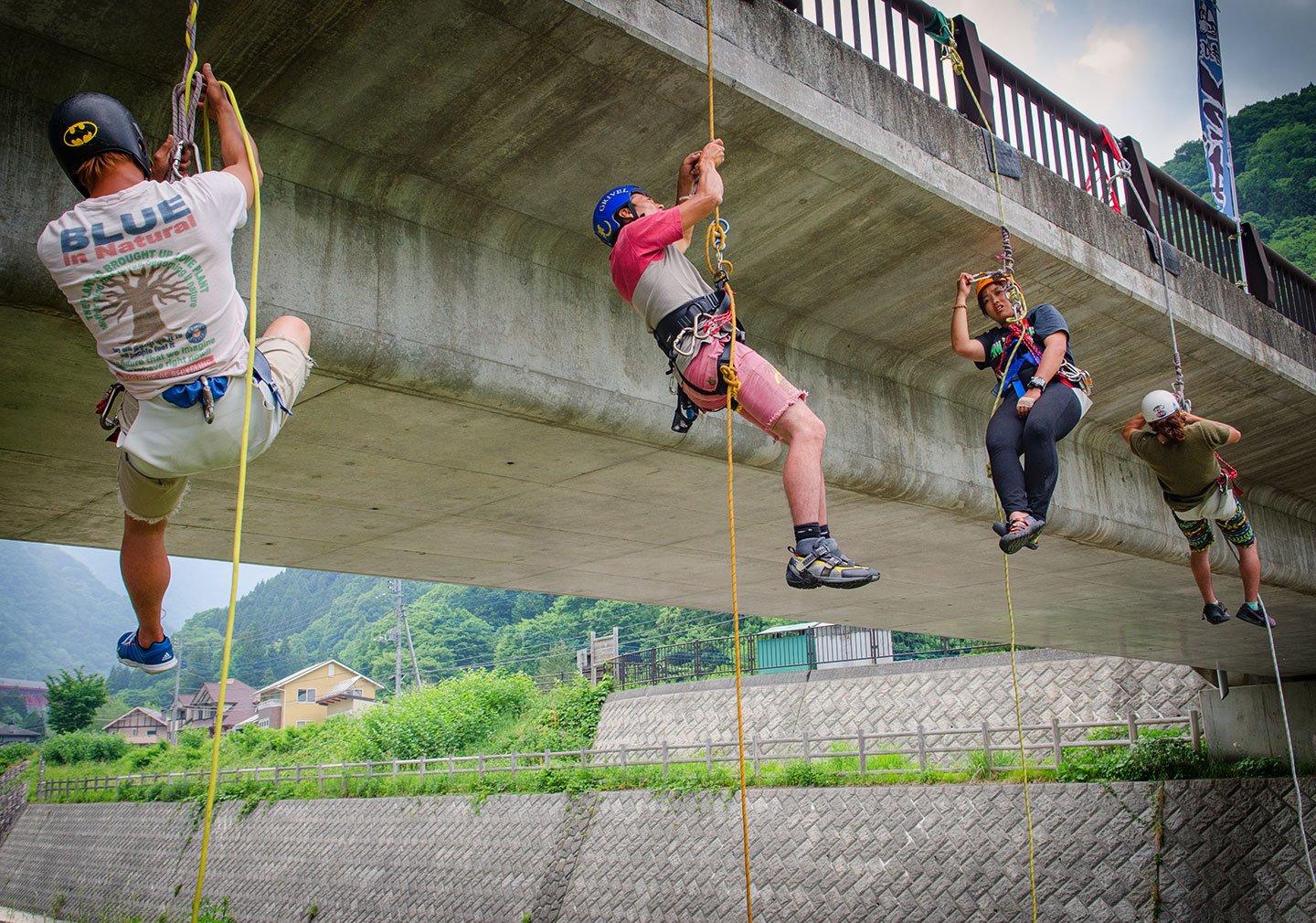 The second day moved onto slightly more advanced techniques and blocks which are used when guiding in canyons. Blocks such as figure of eight, biner block and Mickey Mouse are taught to illustratehow rescues can be performed as well as how to usetwo lines to allow large groups to descend quickly. Other techniques such as the Munter hitch and the Munter Mule combination hitch were taught to show the benefits of single rope technique. At every point, safety is discussed to make sure that everyone understands the importance and utility of these skills. The afternoon is focused on rope ascension using shunts as well as knot passing using the Valdotain Tresse. It's a long day and everyoneis exhausted.
After eighteen hours of going through various scenarios we move onto the final day of training. To start off the morning, before heading into the canyon, everyone learns to make the Edi or Lorenzi autoblock which is used for making zip lines. This block is quite unique but very easy to make and creates tension in the line; perfect for flying down over a waterfall.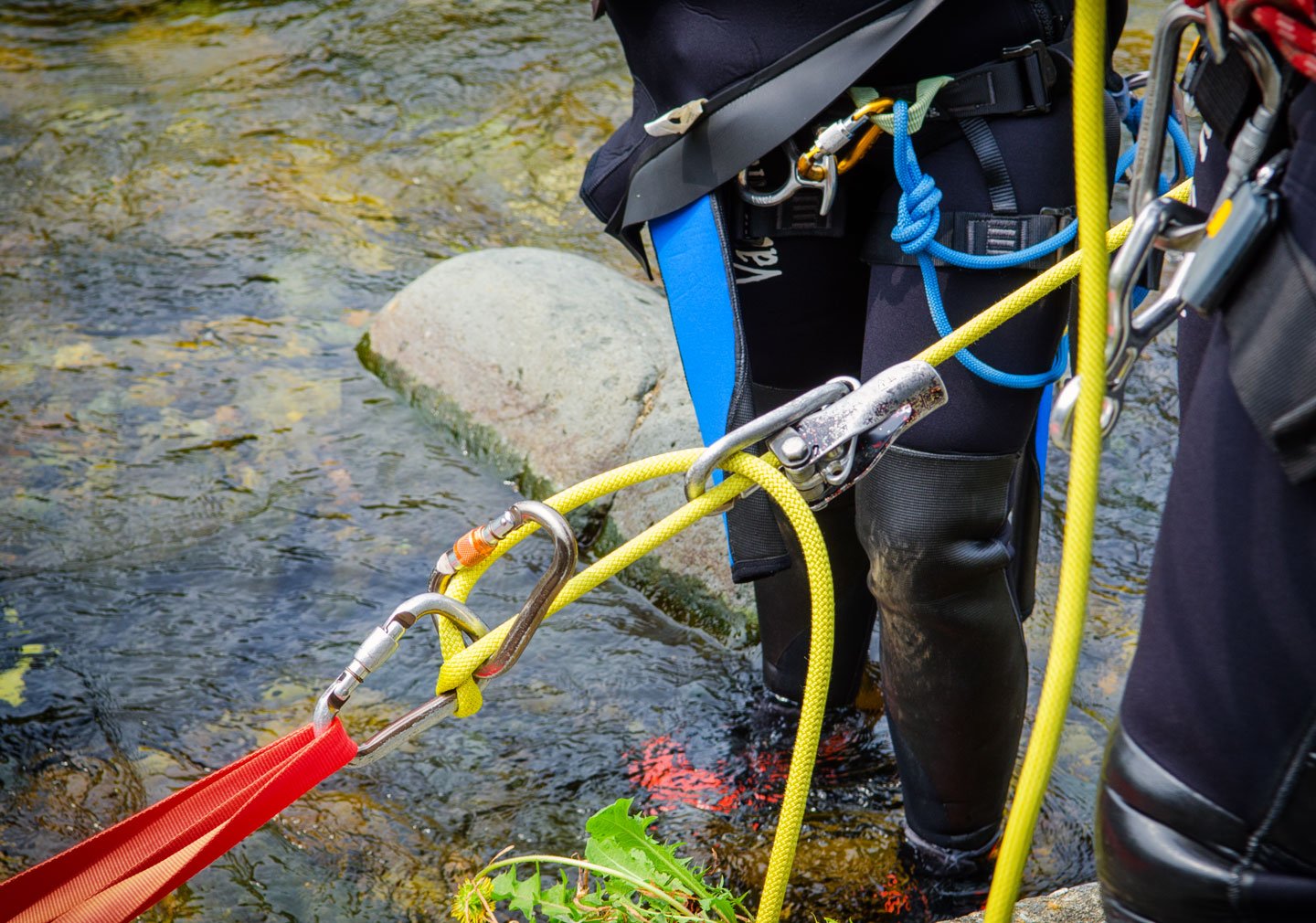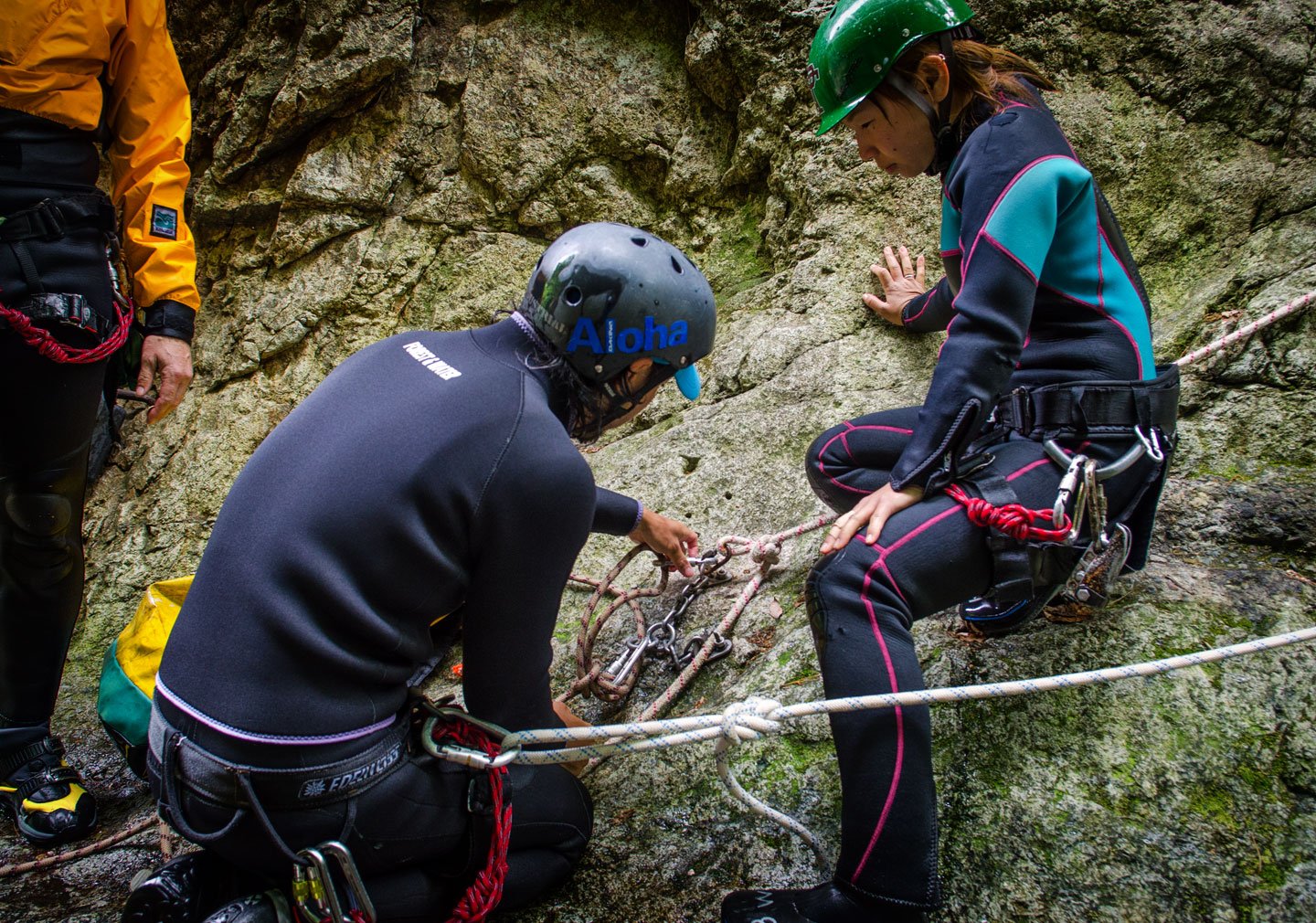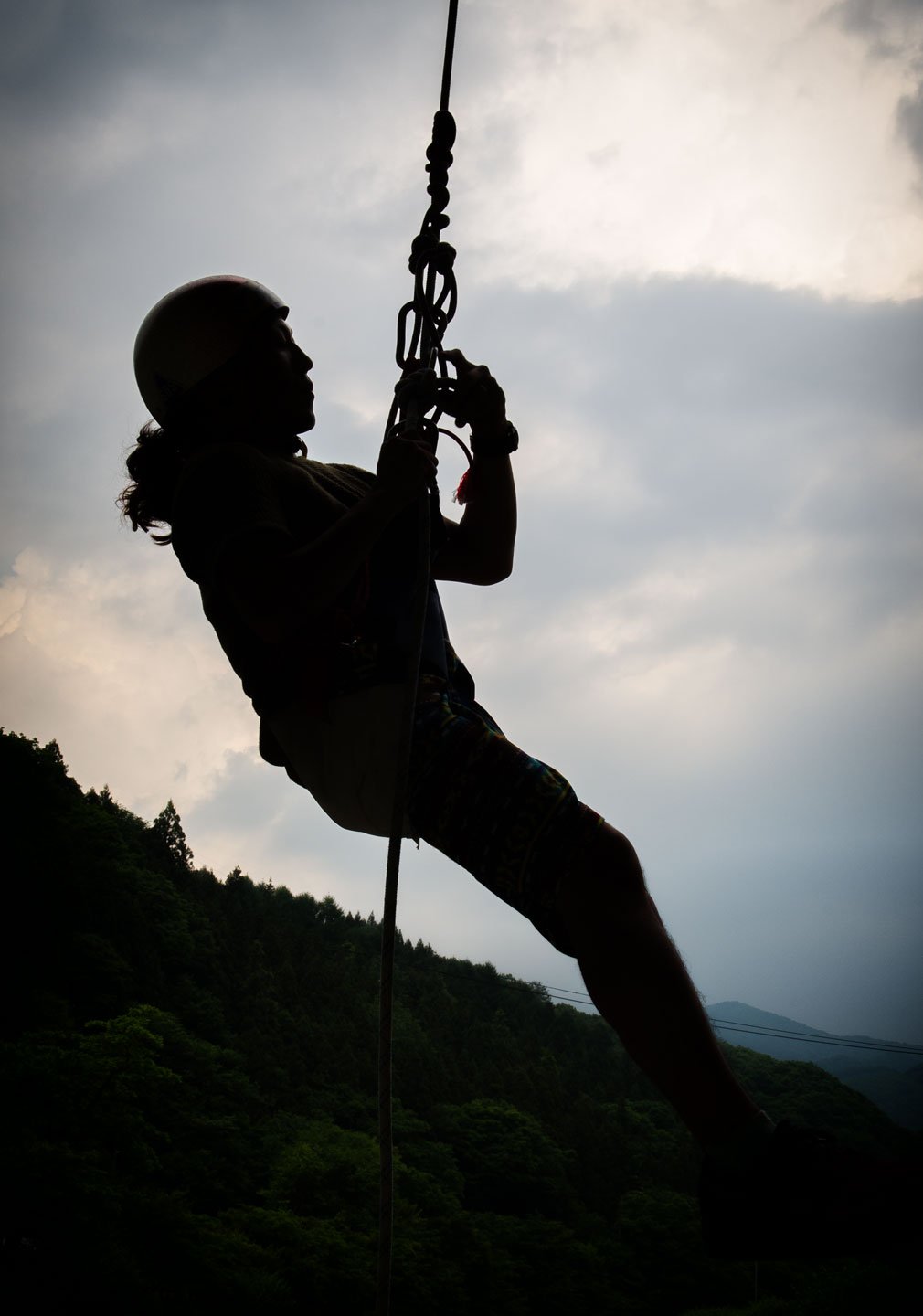 The final part of the day is in the canyon. This is where we put all the previous days' practice to the test. All the blocks, single rope techniques and releasable anchors come in to play. Throughout the afternoon simulation sessions, everyone has their turn and one of the most important lessons is teamwork when dealing with issues inside a canyon. It has been a long three days but the overview has been worth it. The new guides now have a good solid base to build on.
Training is essential and practice even more. Technique should be reviewed and repeated all the time and refined so you know what to do. Doing a general overview course like this is an ideal stepping stone into doing more advanced courses and acquiring greater knowledge with associations like ICO Pro, CIC or ACA.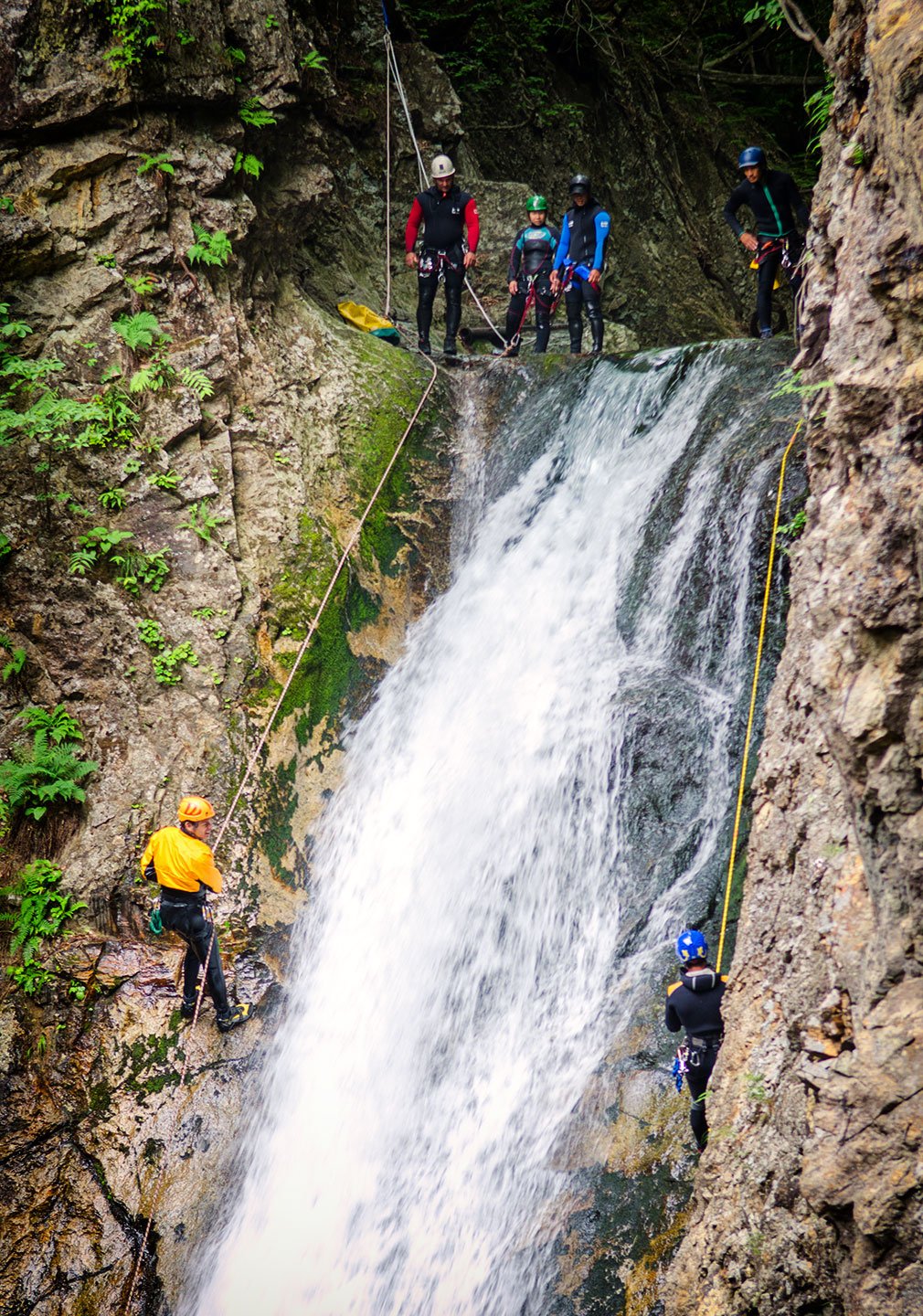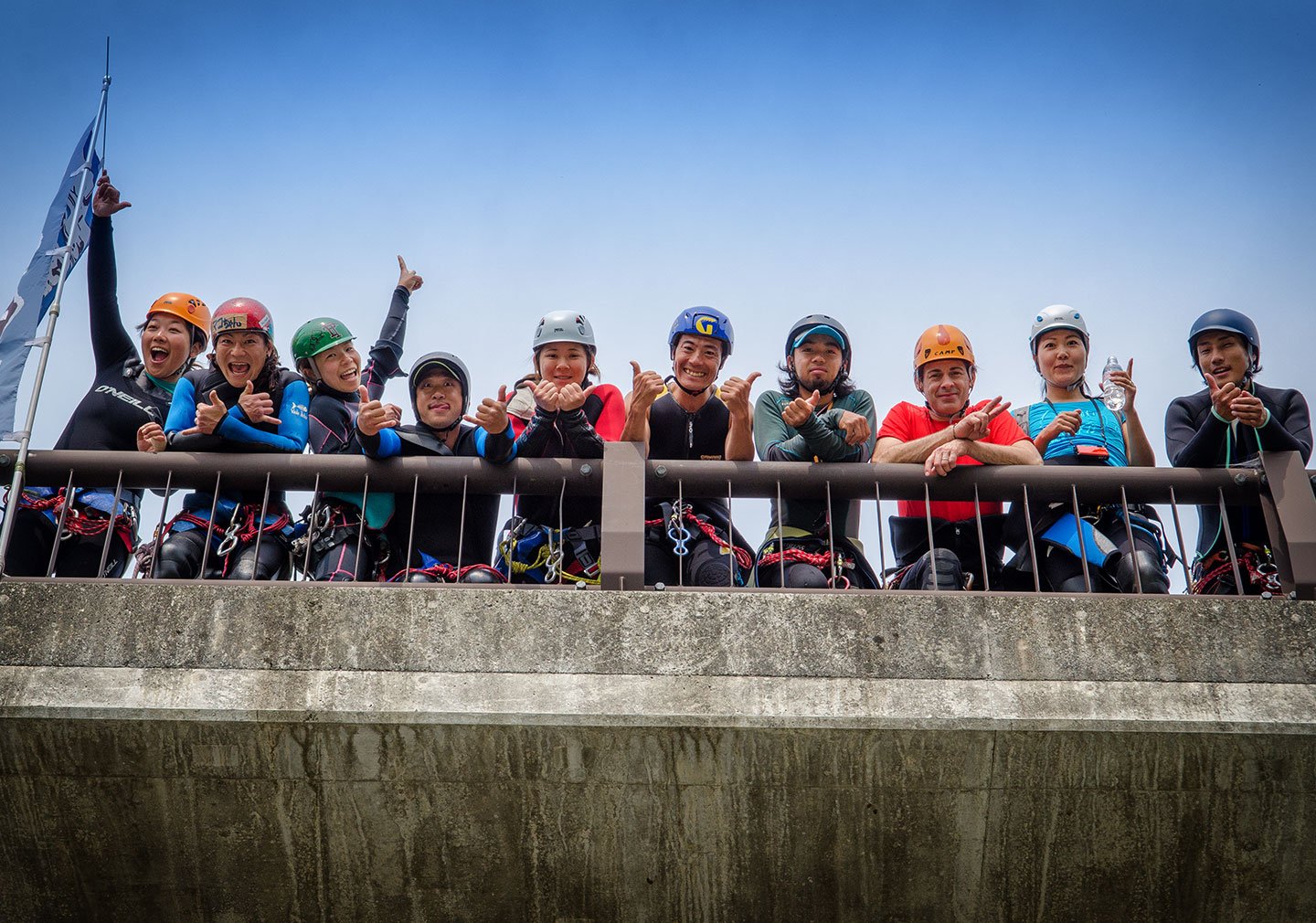 Our special thanks to Lincoln who ran this training course.